Brighten up the Outdoors with Home Lighting Control
Let Your Asheville, NC Property Shine This Year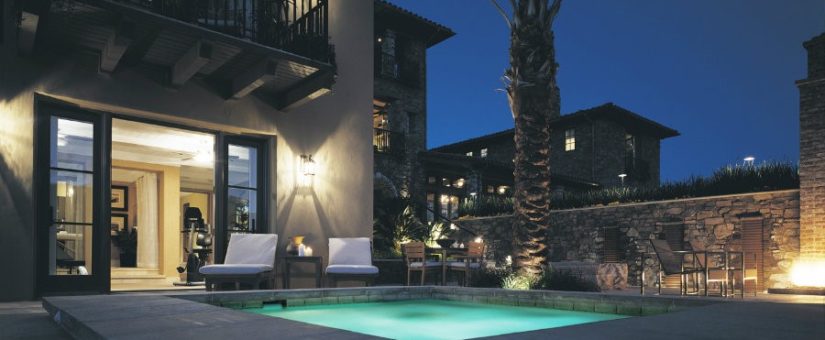 With spring right around the corner, it's time to start thinking of the great outdoors. And one of the best ways to enjoy the fresh air and warm weather is by hanging out in your backyard or pool area with friends and family. But the fun doesn't have to end when the sun goes down! Smart home lighting control solutions are available for your Asheville, NC property to keep the festivities going well into the night. In this blog, we'll explore some of the best ones. Read on for more.
See Also: Take the Fun of Integrated Audio Outside This Summer
Integrating Timers
When you're hanging out in the backyard with the family, the last thing you need is to suddenly find your loved ones shrouded in darkness. Never be caught off guard again by integrating outdoor lighting timers. Set timers to turn on all of the lights in your yard precisely the moment the sun goes down, so you can continue to enjoy each other's company seamlessly.
Daylight Sensors
Similar to timers, daylight sensors help make the transition from day to night easy. If you're stuck grilling up burgers for a big gathering, you don't want to overcook them because you had to go turn on the lights! Daylight sensors monitor how much light remains in your yard and turn your fixtures on accordingly.
Underwater LEDs
Underwater lighting is essential for anyone who wants to enjoy their pool after dark. Not only is it safer, but it can make your property more beautiful as well. The only problem is, in-pool lighting fixtures can be a hassle. That's why you should invest in LED.
Did you know LED lights last longer than standard incandescent or fluorescent bulbs? How long? Under constant use, LEDs can last up to 11 years! Add to that highly efficient energy usage (they use 80 percent of the energy used to light them) and environmentally sound materials, and your pool will look better than ever before.
Color Changing Options
Another advantage of outdoor LED lights is their color changing abilities. LEDs are capable of many different color gradients. That's why they're used in TV displays and other media devices. But the same color changing capabilities can also illuminate your outdoor areas for a fun and safe evening.
Power over Ethernet
When thinking about the savings users can accrue by switching to LED fixtures, there's one area that's often overlooked: how they are powered. New advances in POE (Power over Ethernet) have opened the door to lower cost and more intelligent ways to get power to your lights. This technology allows network cables – the same type you're already using for internet and AV distribution—to carry electrical power along with data.
PoE is perfect for homes and businesses for many reasons. Not only does it save you energy by avoiding expensive AC-to-DC power conversion (necessary for powering LED lights), but the cost of traditional electrical wiring is significantly more expensive and brings with it the dangers of high voltage wires in the walls. POE systems also connect your lighting system via an Ethernet network to make it even smarter. The system runs more efficiently while also keeping track of metrics like ambient lighting, temperature and humidity. The result is a future-proof system that works well within a smart home or business.
There's a lot more to say about lighting! If you have questions or would like to begin your outdoor lighting project, contact Fusion Audio and Video today by filling out this form or by giving us a call at 864-271-4276.