The Top Emerging Home Technology Trends from CES 2019
Stay Up-to-Date on the Latest Technologies for Smart Home Systems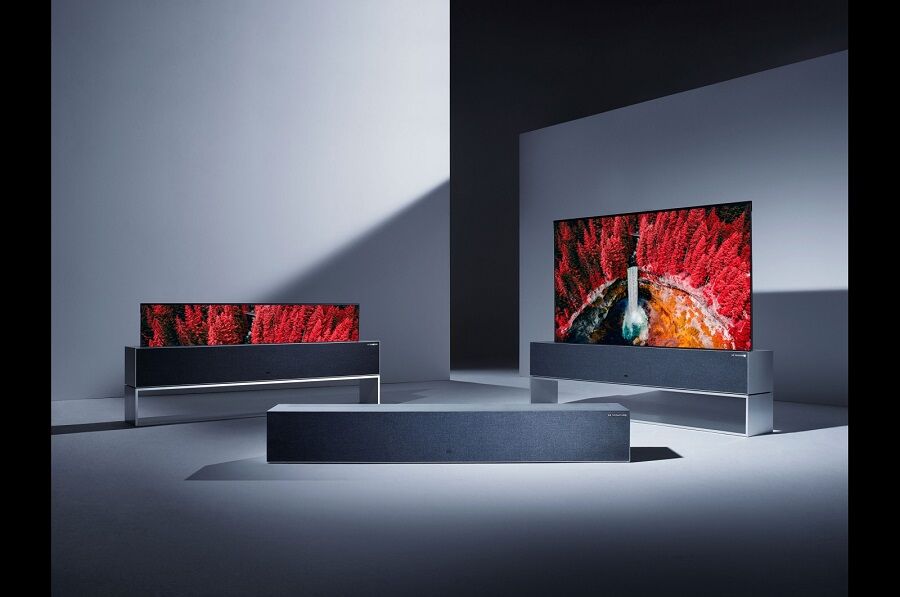 Stay Up-to-Date on the Latest Technologies for Smart Home Systems
At Fusion Audio + Video, we are here to help everyone in the Greenville, SC area and beyond stay on top of the latest smart home system trends. And all eyes this month were on Las Vegas for the 2019 edition of the CES exposition.
In this blog, we explore three key takeaways from this year's show, ranging from the continued emergence of 8K resolution to the sustained growth of the smart home industry. Keep reading below to find out more.
SEE ALSO: How Smart Home Automation Makes Your Day Easier
8K TVs and Other Display Innovations
Broadly speaking, the buzzword at CES when it came to TVs was 8K resolution. With 4K UHD displays becoming increasingly popular and more 4K content available to watch, the next innovation is even greater resolution and picture quality. That said, while leading brands have begun unveiling 8K TVs, there's currently very little in the way of 8K content to watch.
Zooming in from the macro level, LG and Samsung each had a TV at CES that promised to dramatically alter the way we consume visual media: LG's Signature OLED TV R and Samsung's Micro LED TV.
Let's start with LG. The Signature OLED TV R (you can see a picture at the top of this blog) measures 65 inches and features 4K resolution, HDR technology and other smart TV fixtures common among LG displays. Unlike its predecessors, however, the display can be rolled up for easy storage when it's not in use.
The display is a mere 3 mm wide, which helps facilitate its rolling capabilities. LG's latest also includes a 100-Watt Dolby Atmos soundbar built into the base, which could well be a simple but significant media room upgrade for many consumers. Finally, the TV features a "line mode" that rolls up the display so that only the top quarter is still showing, which lets you use the display as a clock or picture frame while listening to music.
As for Samsung, they're changing the shape of TV in a different, equally literal way as LG. Their Micro LED TV features a modular design that allows you to add or subtract panels to create a display of any size or resolution you want. On display was a 219-inch version named "The Wall," a potentially stunning addition to your home when it's released later this year.
Sony, meanwhile, continued the development of its Master Series of TVs with its release of an 85-inch 8K LED model that features built-in upscaling technology, as well as continued updates to its 4K OLED models.
So, what does this mean for you? If you enjoy watching movies in a media room environment or would prefer a large TV for your home theater, Sony, LG and Samsung are continuing to innovate so you can watch in the best resolution possible – with 8K just around the corner.
The Importance of Wi-Fi Growing
Another trend seen at CES was the sheer amount of Wi-Fi connected smart home devices.
The primary reason for this is that linking devices via Wi-Fi is much simpler for most consumers than setting up Bluetooth connections or other networks. Pretty much everyone has a wireless network in their home already, so having smart home devices that can quickly and easily connect to that network makes the setup process less of a hassle.
What does this mean for your home? As the number of Wi-Fi enabled smart devices on your network increases, the network load increases dramatically. To avoid any issues with signal loss and decreased device performance, make sure your home network can handle the increased traffic.
Our home networking solutions can help by coordinating with your Internet Service Provider to increase the amount of bandwidth available at your home and conducting a thorough network analysis to ensure all corners of your property have Wi-Fi coverage (and if not, providing expert home network installation services).
Smart Home Industry Continuing to Grow
The biggest takeaway from this year's CES is just how quickly the smart home industry is growing. According to a report from the Consumer Technology Association, the smart home market in 2019 is expected to grow by 23 percent in unit sales to 29.4 million units, and overall sales are projected to grow by 17 percent to $4.6 billion.

If you're a homebuilder or developer here in the Greenville area or the Asheville area, those statistics are significant: Through offering smart home systems in your projects, you can meet the increasing home technology demands of homebuyers. Our team at Fusion Audio + Video can help by providing consulting and installation services for your new-construction properties.

Want to find out more about any of the solutions mentioned above? Our team is here to help.

You can call Fusion Audio + Video at (864) 271-4276, chat live with us below or contact us here. We look forward to hearing from you!­­­

No video selected.