Professional Home Theater Installation: Here's What You Can Expect
Explore Our Process of Building Custom Home Cinemas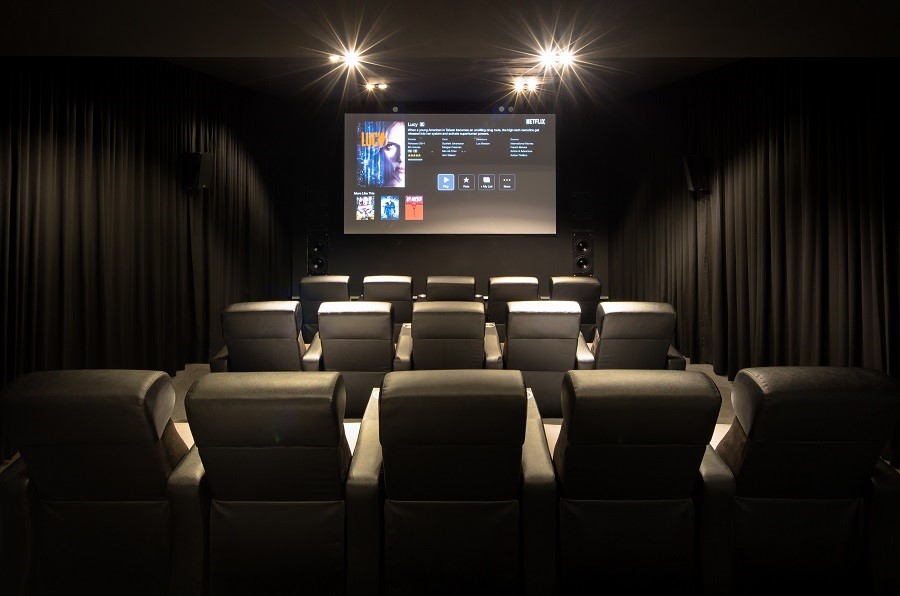 Perhaps you are ready to add a dedicated home theater to your property. You have decided to make the financial commitment and are prepared to build the ultimate entertainment space within your house.
Now what? What are the next steps you should take?
Immediately, you should get in touch with your local home cinema expert.
Below, we explore what you can expect from partnering with a home theater installation professional for your custom cinema project in the Asheville, NC or Greenville, SC area.
SEE ALSO: Want Perfect Sound In Your Home Theater? Here's How to Get It
Consultation and Custom Services
From the moment you first reach out to your local cinema installation expert, you should consistently expect one thing: Unique expertise and personalized service.
You should search for a home theater installer that has years of experience crafting custom cinemas. And you should ensure that they can craft a theater to your preferences.
During the initial consultation, mention what you want to be included in your cinema. Maybe you want your theater themed after your favorite movie franchise. Perhaps you want additional technology, such as an integrated control system or other video sources (such as a media-streaming device or video game system).
The more you plan for your cinema in advance, your installer will be further prepared to fine-tune your theater's infrastructure for your custom design.
Of course, you don't have to do all of the planning on your own. You can expect your installer to provide recommendations on the best technology and design features available.
Together, you both can craft a thorough plan for your new home cinema.
Expert Installation
Once you and your theater installation expert have developed a plan for your space, you then should begin the process of construction.
If you are building a custom cinema as an addition to your home, your installer will coordinate with builders to not only develop your cinema to the correct specifications but also to arrange for the ideal time for prewiring your technology.
Before the drywall goes up on your theater, your installer will place wires and cables throughout your cinema in preparation for installation. This way, you can have the technology infrastructure built into the framework of your theater.
When the drywall installation is complete, your installer will then easily be able to add your preferred touches to your cinema.
Even if you are renovating an existing space for a home theater, your installer will work to update your house's infrastructure so it can support high-end cinema technology.
This is why planning ahead is so important. It will ensure a seamless home theater installation.
Ongoing Maintenance and Support
When you work with a professional for your home cinema needs, you will gain a valuable technology resource long after the installation is complete.
If you ever have a question about your theater's technology or ever want to make an addition to your cinema, all that's necessary is for you to reach out to your installer.
Best of all, if you partner with a local home theater installation expert, you can rest assured knowing you will receive quick service if you ever need any emergency maintenance for your cinema system.
At Fusion Audio + Video, we love crafting custom home theaters for homeowners in Asheville, Greenville, and throughout the Carolinas.
To find out more about our services or to arrange a no-obligation consultation for your theater project, reach out to us today by clicking here or by using the live chat feature below.