Choose Motorized Shades Over Manual for Your Home
Why Automated Window Treatments Beat Out Traditional Ones Every Time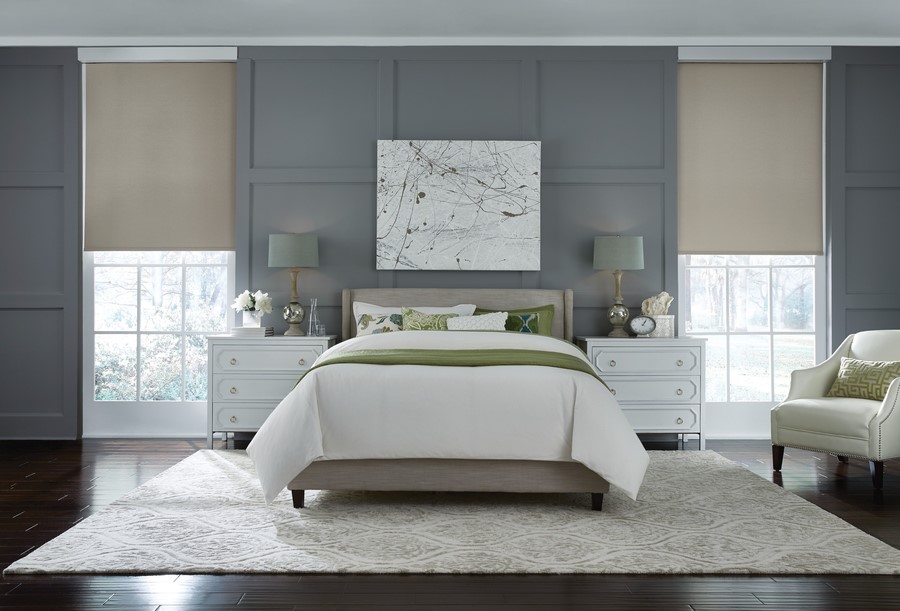 Smart systems make daily living a breeze in homes throughout Asheville and across North Carolina. By adding convenience and comfort, these innovative solutions can elevate any space, proving they're not just your grandma's drapes. If you're considering upgrading your home, then motorized shades should be at the top of your list.
Though the unassuming technology might not seem like a priority at first, here's why you should never overlook them in favor of their manual counterparts. Want to find out why automated window treatments are so beneficial for your entire property and lifestyle? Keep reading below for more.
SEE ALSO: Smart Home Automation: Why You Need the Right Network
Easy to Operate and Use
You might have gorgeous bay windows or high-up ones that are simply out of your reach. That means putting a window treatment over them to block out the sun can cause some issues later – how will you reach them by yourself?
Don't pull out the ladder every time the sun moves through the sky, or when you're craving more privacy. Adjusting your Lutron shades is easy when you have motorized ones. With just a push of a button, you can lower or raise your shades up easily.
And what about your shades that are at eye-level or nearby? Sometimes those hanging cords and strings can cause a hassle all on their own. Using your smartphone or wall keypad makes managing your shades a breeze at any time, for anyone.
Increase Your Home Security
Setting scenes is another benefit to motorized shades. Set up the perfect viewing area in your media room or create ambiance in your dining room with the right shading scene. You can also set an "Away" scene for when you go on a trip or vacation.
While you're gone, your shades and lighting control can operate just as they would if you were there. Shades will lift, and lights will turn on and off throughout the day, tricking intruders into thinking your home is full of people, even as your house remains entirely unoccupied. This illusion steers burglars from ever considering your home, and lets you return to a safe and secure space.
Energize Your Lifestyle
You might have blackout shades throughout your house for better security, entertainment-viewing purposes, and to protect your valuable artwork and furniture. But if these shades are in your bedroom, they can prevent you from rising out of bed when needed.
Your internal clock responds to the sun streaming in through your windows, and if your blackout shades create a room of absolute darkness – you'll be throwing off your circadian rhythm. You'll wake up groggy and tired.
But with automated shades, you can set a scene to have your window treatments lift with the sun or when your alarm clock goes off. You'll notice a drastic difference in your energy levels throughout the day, as you feel more refreshed and ready for any situation.
Have your shades raise up or even pair your blackout shades with sheer ones through dual shading. That way, you can have a sheer shade still lowered when you awake, giving you the privacy you might prefer in your bedroom.
Cut Down on Your Bills & Save Energy
You might worry that motorized shades are far more expensive than manual ones, but that just isn't the case. Automated window treatments are often within the same price range of standard shades, but any difference in expense will be made up by how efficient motorized ones are.
Set your shades to raise and lower with the sun's movement, to switch up what is illuminating your interiors. Our team can install light sensors to help out with this even more so. If your shades are raised while the sun shines inside, then your lighting won't need to remain on. When the room starts getting too hot, your shade can lower again, insulate your space, and prevent solar heat gain by working with your smart thermostat.
You'll be saving money and energy at the same time, just another perk that motorized shades can bring to your home and lifestyle.
Want to learn find out even more about motorized shades and why they're superior to manual window treatments? Give our team a call or fill out our online contact form. We'd love to hear from you!