Easily Update Digital Signage, Room Scheduling & More with Appspace
Streamline Your Office Experiences with an All-In-One System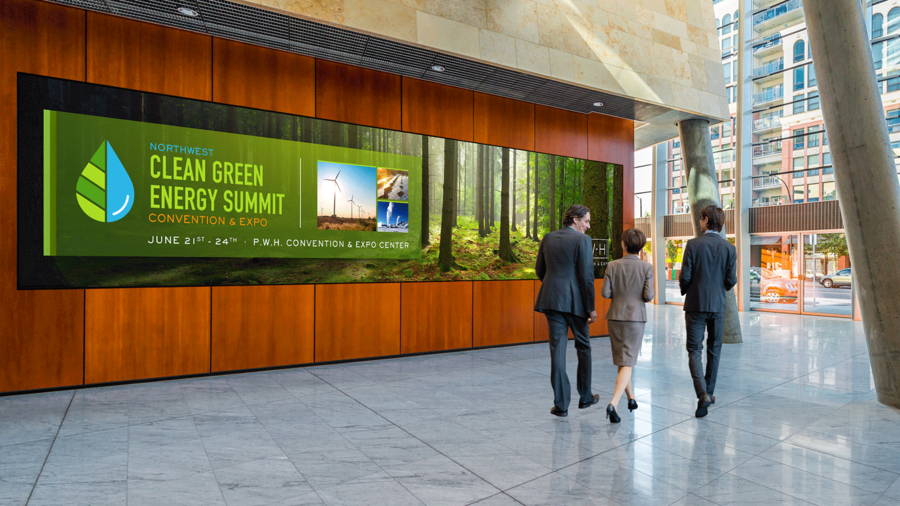 Whether your company already uses Appspace or you're new to the platform, it's an excellent tool to enhance communication between in-person and remote workers. Your staff can access Appspace on their computers and phones, as well as on digital signage, conference room consoles, and touchscreens.
While Appspace is often used for virtual communication, document sharing, and information hubs, it can also elevate the in-person experiences in your office or commercial space. Through the Appspace system, your teams can easily deploy messaging across digital signage and kiosks while staff reserve conference rooms and desk spaces.
As a business technology consultant, we help organizations thrive by connecting all their devices to a single system like Appspace. Although this unique platform is quite easy to use, you'll still need a professional to integrate signage, displays, and screens into the system.
Here's how Appspace and the following features can benefit your Greenville, SC, business!
SEE ALSO: Protect Your Business with These Access Control Features
Digital Signage
Digital signage and video walls are an eye-catching and versatile way to greet visitors, share important information, and create an inviting atmosphere. Whether you use digital signage for company news updates, directory maps, or the café menu, Appspace makes it simple to update new imagery across all displays.
Through the Appspace interface, you'll choose from pre-designed signage templates and upload image formats like jpg, png, and gif. You can even display HD and 4K videos and create interactive behaviors for touch screens. If your business uses dozens or hundreds of displays and video walls, you can deploy messaging to many devices simultaneously. You won't need to manually plug a USB into all your screens anymore—it happens automatically!
Room Scheduling
In large office buildings with many floors and conference rooms, it can be challenging to know which rooms are available at certain hours. Some companies still use paper scheduling, which requires someone to maintain the logs and replace paper each week.
Appspace simplifies room booking by allowing your staff to reserve rooms from anywhere. As long as Appspace is on their phone, computer, or tablet, anyone can book rooms and send meeting invitations to their team. On the Appspace interface, you'll see an office layout from which you'll select preferred rooms and floors. If your company practices 'hotdesking,' desks and focus areas can be reserved, too.
Visitor Management
Simplify the check-in experience for visitors with Appspace's customizable kiosk feature. If you install touchscreens and interactive displays in lobbies or waiting rooms, guests can easily navigate forms, maps, or ticketing on the customizable interface you've made through Appspace.
Whether visitors are submitting NDAs or health forms, Appspace Kiosk provides templates with adjustable layouts, fonts, and colors so you can create an interactive check-in experience.
When you partner with Fusion Audio + Video, we'll integrate your technologies into the Appspace system, so it's intuitive for your teams to access. You'll then be free to update signage, change displays, and book rooms across all your devices.
Ready to get started with Appspace in your South Carolina company? Contact Fusion Audio + Video here to learn more!