Which Speakers are Right for Your Whole Home Audio System?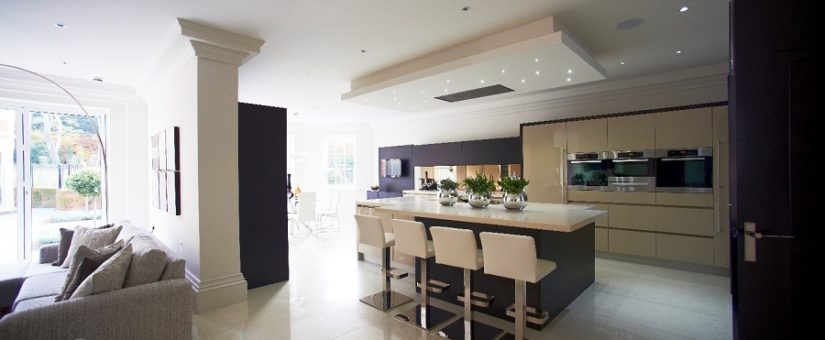 From Wireless Solutions to Invisible Options, We've Got You Covered
When you're planning your whole home audio system for your Greenville, SC space, one aspect can seem more daunting than the others; namely, which speakers will offer the most bang for your buck. The truth is, the type of speaker you choose has less to do with how much power you want it to have than how you want it to look and operate. With both hardwired and wireless models available, you can select from freestanding, recessed or invisible units to preserve your property's aesthetic while also enjoying optimal audio. In this blog, we'll show you which speakers are right for your system.
See Also: Take the Fun of Integrated Audio Outside This Summer
Why Hardwired?
For plenty of homeowners, wireless speakers seem like a no-brainer. The convenience of a device that requires no installation often trumps the demand for hardwired components. And with the popularity of Sonos and other wireless audio systems, it may seem like that's the direction the industry is headed.
But while Sonos offers quality products and continues to advance wireless audio solutions, hardwired speakers are still more reliable and offer better sound quality. Consider this: if you're trying to listen to your digital music collection of lossless files, a wireless system probably won't have the bandwidth to support truly lossless playback. However you'll hear every bit of the track no matter where you are in your home.
Free Standing Speakers
Perfect for media rooms and dedicated listening spaces, free standing speakers are the big wooden boxes that seem to dominate every area they're placed in. Due to their large size, cabinet construction and a host of other features, free standing speakers can often offer the most power to your listening experience.
Bowers and Wilkins is one of the top manufacturers of speaker in the world, with their products famously used at the legendary Abbey Road recording studio in London. They also produce top-of-the-line units for home use. Their construction offers incredibly detailed sound with a deep sound stage. Plus their unique tweeter-on-top design manages treble levels with precision.
Recessed Speakers
Outside of the listening room, you probably don't want to see a bunch of AV components cluttering up your space. But that doesn't mean you can't enjoy top-quality audio in every bedroom, hallway and dining room throughout your home. Recessed speakers are among the most popular solutions for these situations.
Recessed speakers sit back into the ceiling or wall, so they are not obvious to anyone who walks into the area. They typically fit the same sized enclosure as recessed light fixtures, so you probably won't even notice them if you already have a smart lighting system. They provide the best quality sound when expertly distributed around the room so no single space seems louder than any other.
Bowers & Wilkins and Origin Acoustics offer high-performing in-wall and in-ceiling solutions. Because the wall materials vary, they can greatly impact the sound performance. Both manufacturers offer engineered back-boxes which hold the component within the wall. The back-boxes ensure consistent performance no matter the conditions.
Invisible Speakers
For users looking for an option that's completely invisible, invisible and in-ceiling speakers offer plenty of sound while hiding behind a thin layer of drywall. Die-hard audiophiles may protest at the less-impactful sound, but design-inclined individuals will appreciate that they don't have to look at the speakers to enjoy their favorite tunes.

Are you ready to jump into the world of whole home audio? Contact Fusion Audio Video for more information.

No video selected.