4 Seasonal Tips From an Outdoor Living Consultant: How to Enjoy Entertainment All Year
Prime Your Spaces For Outdoor Fun, From Award Season to Warm Weather!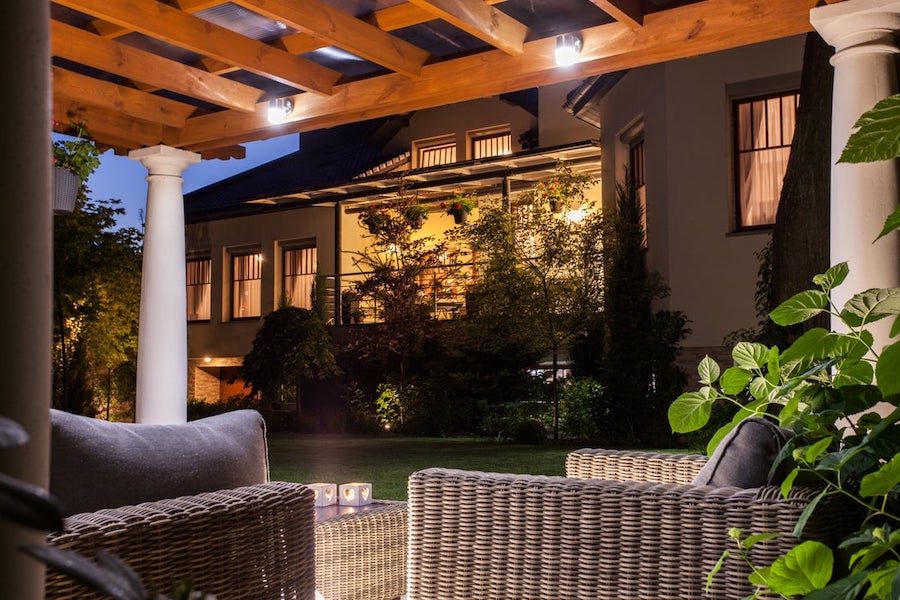 We're already enjoying some glimpses of spring here in Lake Keowee, with days of gentle rains and temperatures occasionally rising into the 60s. While it may not seem like open-air entertainment weather as you know it, your outdoor living consultants here at Fusion Audio + Video would love to show you how to enhance your space for year-round fun.
Once you have your full setup designed and installed, your previous perception of what outdoor living looks like will most likely change: No longer does it entail choosing between summer-only events like swim-up pool parties or bracing the chilly fall air to watch college football outside. See what all-season outdoor audio and video can bring to your coastal South Carolina home!
SEE ALSO: Enjoy Fun and Friends Again with An Outdoor Sound System
Winter
Let's start with winter because, well, we are here! Though it seems like one of the most unlikely times to watch and listen to entertainment outside, we think it provides some of the most fun opportunities. Once we've installed some outdoor heaters, there's little stopping you from viewing Christmas movies outdoors when the end of 2022 rolls around. Fast-forward to the Big Game, and you can cheer your team on from your spacious patio.
Spring
Springtime here offers plentiful warmth and sunlight, letting you soak up the rays and lie by the pool as early as April. However, we also must prepare for some of our most severe storms, ushering in strong winds, rain and occasionally even hail. Protect yourself from the elements while keeping yourself warm with outdoor motorized screens.

When it comes to your outdoor sound, trust us when we advise against dragging indoor speakers outside, because they can't withstand excess moisture, heat or any other elements that comprise South Carolina's spring season. Instead, we'll install weatherproof equipment from premier brands like Paradigm. We're experts in outdoor sound dispersion, so we know where to place speakers and subwoofers for optimum coverage across your desired area, ideal for music-listening while you grill dinner for guests.
Summer
When the weather heats up to steamy summer temperatures, weatherproof elements once take priority, and as you know, heat is an even greater concern here than storms. Ensure that both your audio and video equipment can withstand the heat by having us install products that can tolerate 100 degrees and more. For instance, Samsung's The Terrace TV or Seura's Ultra Bright TV are graded to perform well in temperatures as high as 140 degrees Fahrenheit.
These TVs' high IP ratings guarantee your TV remains safe from heat and dust. You'll also get remotes that carry the same weatherproof credential, so you don't have to worry about leaving those outside, either. Our installations are also splash-proof, making them wonderful additions to bring swim-up movie nights to life!
Fall
Autumn invites us to get cozy again, so you might find yourself powering on your outdoor space heaters. Invite friends over to watch movies outside at dusk, or explore an NBA season as you've never experienced. We have so much to look forward to, like Halloween and Thanksgiving, but we also dread the return of stink bugs. Trap them without having to touch a zipper with professionally installed, weatherproof and automated screens from Progressive Screens.
One Call Away From All-Weather Outdoor Living
Rethink when and how you can experience movies, TV, music, sports and more – even outdoors. Get in touch with us today to schedule a hassle-free consultation with our team. We look forward to hearing from you.